Thermaltake ARMOR A30i Speedy Edition
Thermaltake ARMOR A30i Speedy Edition is the LAN party ready Desktop Fully Black Bulletproof ARMOR Design with modular structure and great features. Built-in top and front blue LED fans create combat ambience and excellent ventilation. Thanks to the compact size, ARMOR A30i supports Micro-ATX/Mini-ITX motherboard and overlong graphic cards and ideal for LAN party event on the go!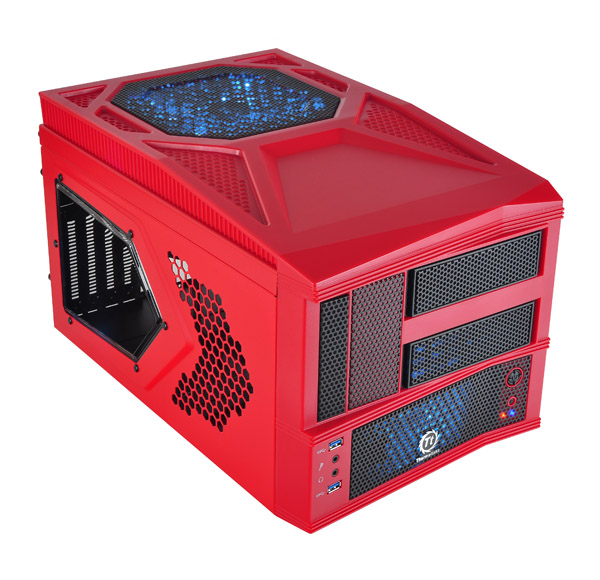 Bulletproof ARMOR Design
The entirely ARMOR A30i speedy edition sports the familiar "bulletproof" armor design concept with metal mesh elements lending the ARMOR series an extremely stylish and powerful appearance that attracts gamers and enthusiasts alike.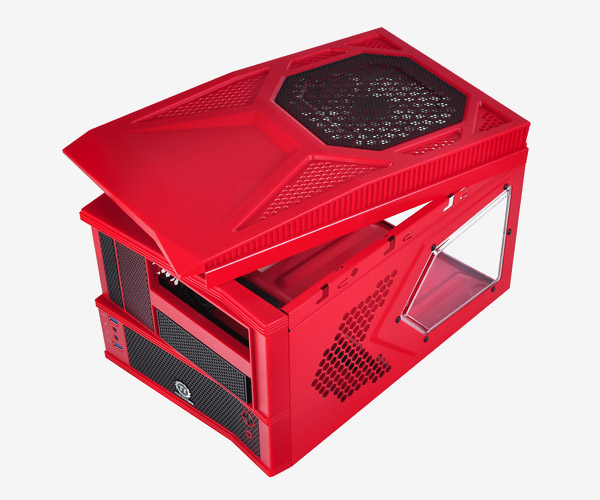 Excellent Ventilation
One 20 cm blue exhaust LED-fan on top and one 9 cm intake blue LED-fan in the front have already been pre-installed and increase the combat spirit with light-effects. Two more 6 cm fans in the back additional increase overall air circulation.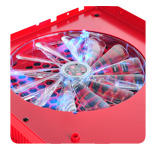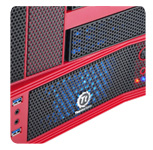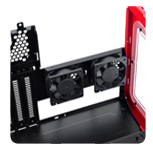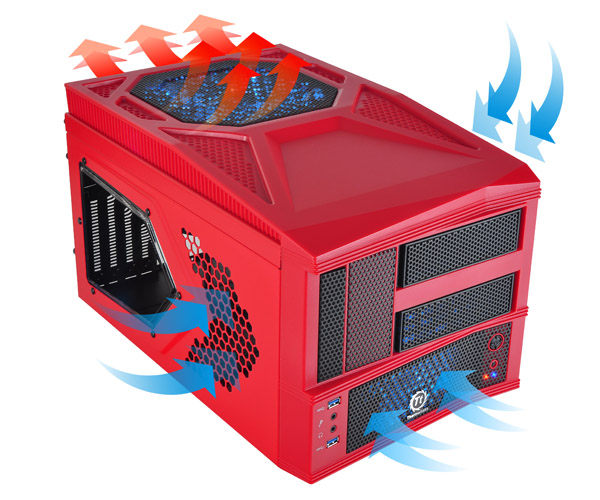 Massive Storage Compatibility
ARMOR A30i offers enough room for 2 x 5.25" and 1 x 3.5" accessible devices, as well as 2 x 3.5" and 2 x 2.5" hidden devices. With 4 expansion slots in the rear, users are assured to stay future proof for possible upcoming system expansions.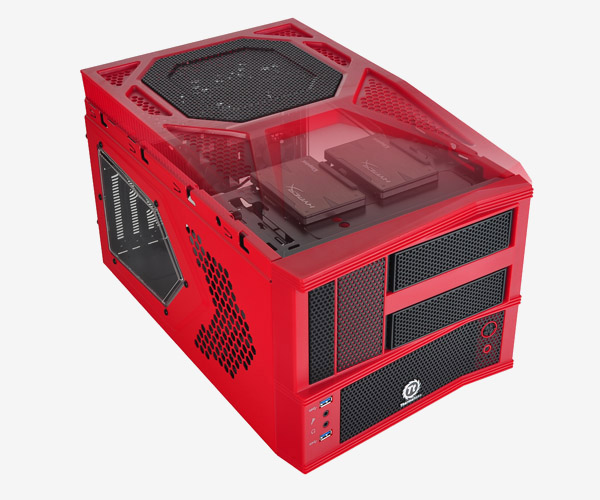 Compact size, LAN party ready
Small dimensions of 266 (H) x 291 (W) X 456 (D) mm make it an ideal solution for small form factor systems (Micro ATX and mini ITX), while still allowing for enough room to house the most powerful graphic cards available on the market today. Demanding LAN party goers can now set up a truly powerful gaming machine that is still small enough to be portable and stylish at the same time.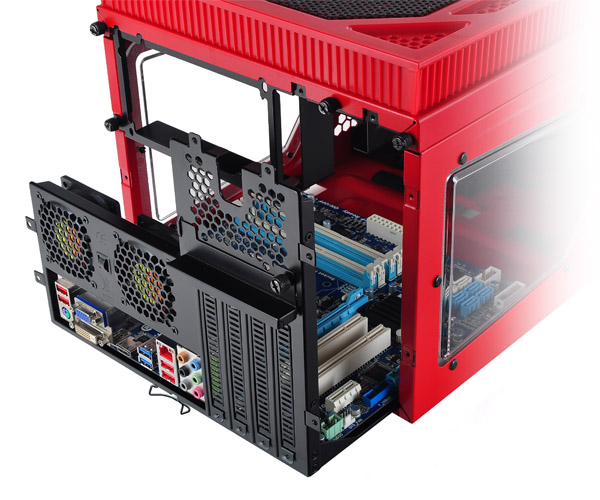 Fully Modular
A specially developed modular structure offers a most convenient way to assemble a highly upgradeable system on the smallest amount of space with a motherboard footprint of 9.6" x 9.6", equaling Micro ATX/ mini ITX motherboards.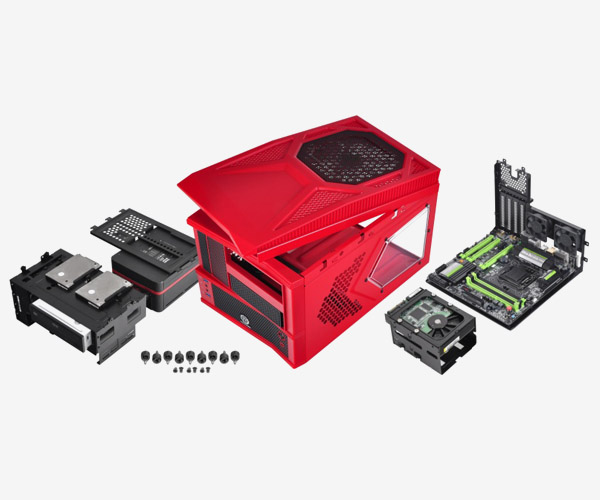 Plus d'infos
P/N
VM700A3W2N
Séries
Autres
Modèle
VM700A3W2N
Case Type
Mini Case

Dimension (H x W x D)
266 x 291 x 456 mm
(10.5 x 11.5 x 18.0 inch)

Net Weight
5.7kg / 12.6 lb

Side Panel
Window

Color
Exterior & Interior : Black & Red

Material
SECC & AL

Cooling System
Front (intake) :
90 x 90 x 25 mm blue LED fan (1200rpm, 16dBA )
Rear (exhaust) :
60 x 60 x 25 mm fan x 2 (1500rpm,18dBA)
Top (exhaust) :
200 x 200 x 20 mm blue LED fan (800rpm, 15dBA)

Drive Bays
-Accessible
-Hidden
- Accessible : 2 x 5.25'', 1 x 3.5''
- Hidden : 2 x 3.5'' , 2 x 2.5"
Expansion Slots
4

Motherboards
9.6" x 9.6" (Micro ATX), Mini-ITX

I/O Port
USB 3.0 x 2, HD Audio x 1

PSU
Standard PS2 PSU

Autre
CPU cooler height limitation: 90mm
VGA length limitation: 350mm

"Up front, the A30i Speed Edition is a great looking chassis that will stick out in the crowd. While not much has changed in two years, the frame is rigid when the components are removed, the simplicity in the way the modular sections are installed and removed makes it a pleasure to install in, and even with some tiny fans at play in this design, the noise level is tolerable for a gaming rig."
<More>
The modular interior design of the A30i Speed Edition makes system assembly about as easy as possible for a case this size. The two 5.25″ and single 3.5″ external bays offer expansion capabilities a lot of other cases in this class do not. I really like that Thermaltake saw fit to put a window on each side of the case and the added aesthetic value it brings.
<More>