Thermaltake Chaser A71 LCS Full Tower Chassis
Chaser A71 LCS full tower hardcore gaming chassis, conceptually designed for gamers to gear with the latest gaming component, offering not only style and personality but more likely a solution with full integration of water cooling system and case. An outstanding combination of cooling, performance, versatility and adaptability to any configuration for gaming purists to ensure high-end enjoyment while in or out of the game.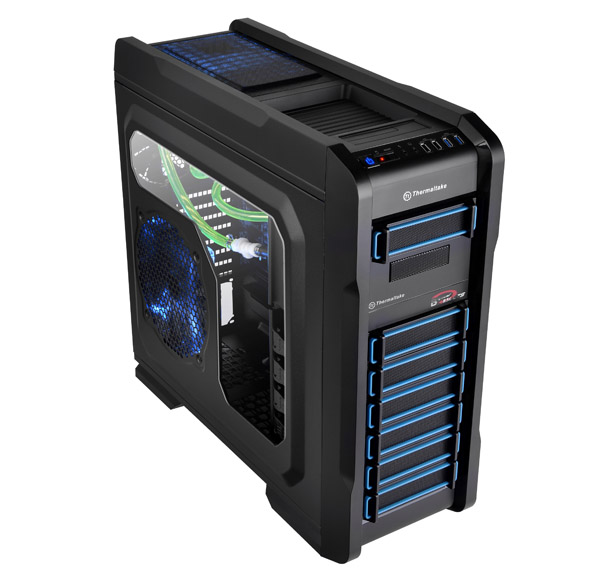 Gaming E-Sport Design
The black metal meshed highlighted with blue fluorescence stripes on the front panel combined with a windowed side panel, it is hard not to get attention on this tough and outstanding appearance!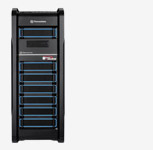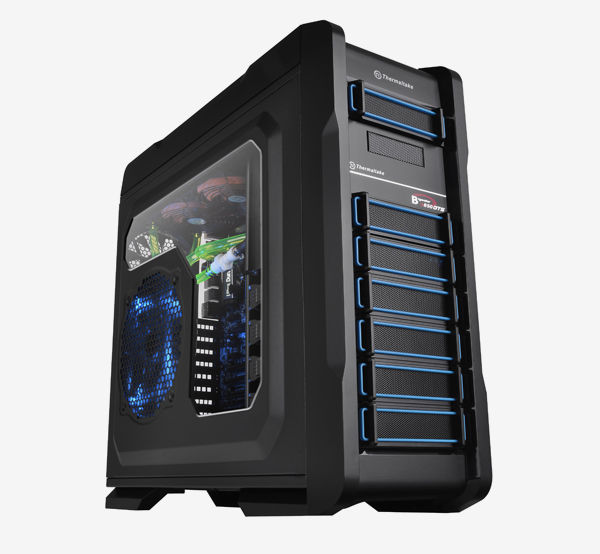 Easy Hot-Swap
Top-mounted 2.5" or 3.5"HDD Docking Station enables blazing fast file transfer and effortless hot-swap drive replacement. Front-top panel has implemented two of latest data transfer SuperSpeed USB 3.0 ports, a HD microphone and headset jacks, plus a placement platform for users' electronic devices laying on.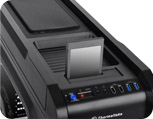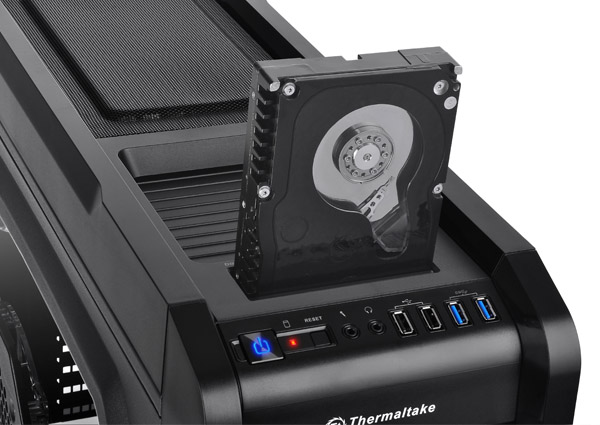 Advanced Liquid-Cooling Integrated Solution
Integrated Thermaltake Liquid-Cooling Solution of Chaser A71 LCS chassis and CPU liquid cooling system Bigwater 850 GT, with Dual 5.25 drive bay design, featured with quick disconnect connector, 240mm motorsports radiator, and high performance liquid pump embody excitement and perform maximum cooling action.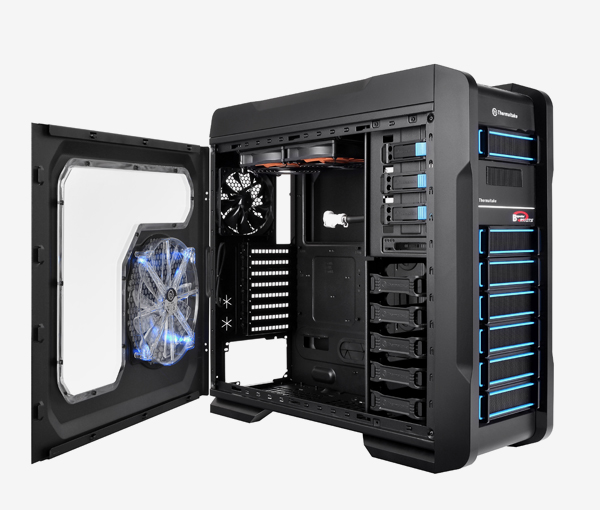 Ultimate Ventilation
Preinstalled with one 120mm rear fan; one large 200mm front fan; two large 200mm Blue LED fans mounted on the top and side to optimize the system cooling performance for extreme airflow. In order to keep the interior dust free, all intake ventilation holes come with dust protection, including a removable dust filter on the bottom of the chassis.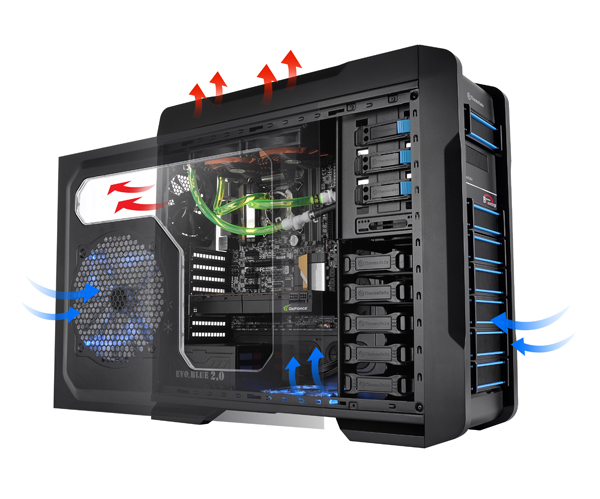 Versatile Expansion
Besides the great flexibility of 1+ 6 drive bays, Chaser A71 LCS enables user to simply build up a complete high-end water cooling solution by looping other components' liquid cooling solutions (i.e. VGA, North & South Bridge, DRAM) together with self contained 240mm radiator, 500L pump, and 330cc reservior. Chaser A71 LCS is aimed to protect user's hardware and increase CPU's overclocking potential, most importantly delivers outstanding cooling efficiency in the entire case.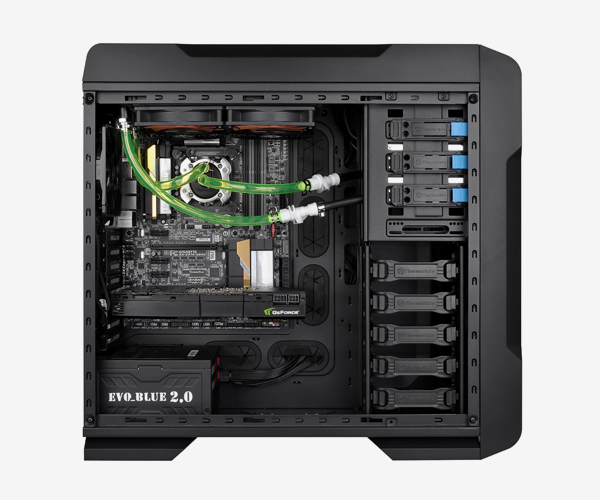 More Information
P/N
VP40031W2N
Séries
Autres
Model
VP40031W2N

TYPE DE BOITIER
Full Tower

DIMENSIONS (H x L x P)
537 x 221 x 565mm (21.1 x 8.7 x 22.2 inch)

POIDS NET
13.8 kg/30.4 lb

SYSTÈME DE REFROIDISSEMENT
Front (intake) :
200 x 200 x 30 mm fan (600rpm, 13dBA)
Rear (exhaust) :
120 x 120 x 25 mm Turbo fan (1000rpm,16dBA)
Top (exhaust) :
200 x 200 x 30 mm Blue LED fan (600rpm, 13dBA)
Side (intake):
200 x 200 x 20 mm Blue LED fan (600rpm, 13dBA)
Bottom (intake) : (Optional)
120 x 120 x 25 mm or 140 x 140 x 25 mm

BAIES DE LECTEUR
Accessible:1 x 5.25", 1 x 3.5"

Hidden:5 x 3.5" or 2.5"

HDD Docking:1 x 3.5" or 2.5"
FENTES D'EXTENSION
8

CARTES MÈRES
9.6" x 9.6" (Micro ATX), 12" x 9.6" (ATX), 12" x 13" (Extend ATX)

LCS Upgradable
Supports 1/2"、3/8"、1/4" water tube
PORT E/S
USB 3.0 x 2, USB 2.0 x 2, HD Audio x 1

Bloc Alimentation
Standard PS2 PSU (Optional)
Other
CPU cooler height limitation: 160mm
VGA length limitation: 344 mm