SWAFAN EX14 RGB PC Cooling Fan White TT Premium Edition (3-Fan Pack)
SWAFAN EX incorporates a new magnetic force design for quick connection among fans with its 12 V cable and at the same time keeping the swappable fan blade design. Daisy-chaining up to 3 fans per cable improves fan connection efficiency and convenience while enhancing cable management for PC building.
TT RGB PLUS Ecosystem
Light up your system with almost limitless possibilities and synchronize your TT RGB PLUS compatible products to create a RGB ecosystem that is truly unique to you.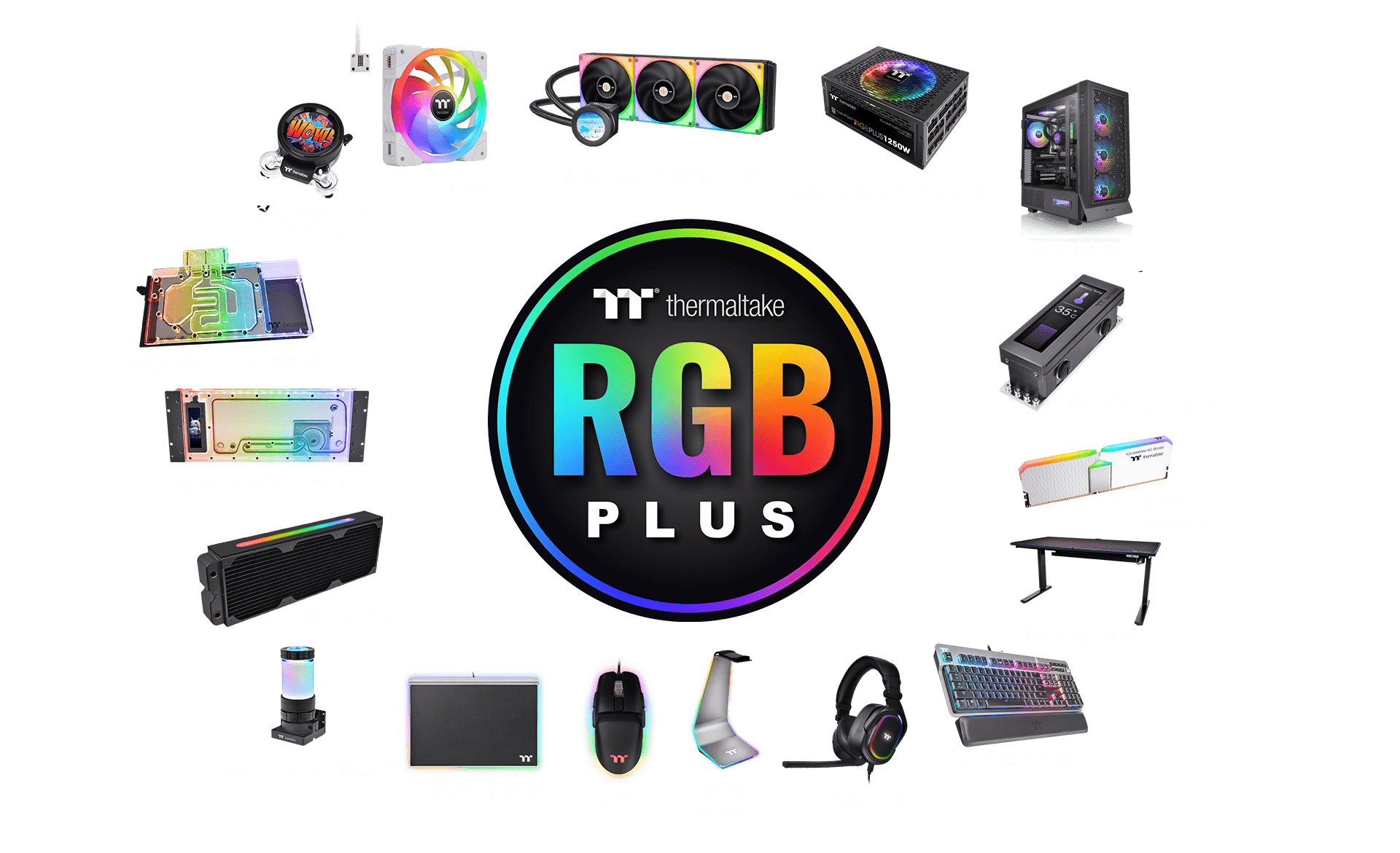 Logiciel TT RGB PLUS 2.0
La nouvelle version du logiciel breveté TT RGB PLUS de Thermaltake, offrant plus d'effets d'éclairage et de fonctions de surveillance PC.

Mise en garde:
TT RGB PLUS 2.0 et TT RGB PLUS 1.0 s'écraseront mutuellement; les utilisateurs ne peuvent installer qu'une seule version de TT RGB PLUS à la fois.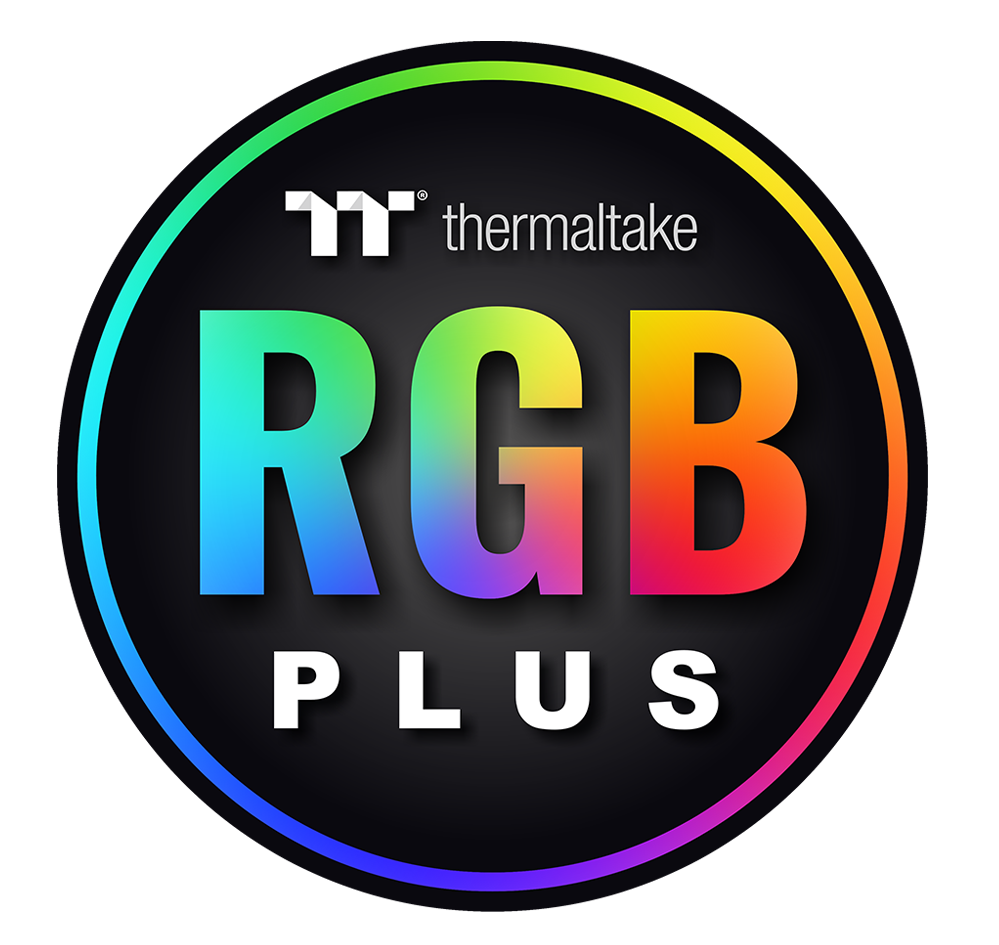 NeonMaker
The NeonMaker is a new and innovative approach to adjusting the RGB lighting on the some of our products, allowing users to customize lighting profiles and orchestrate their own light shows.
Personalize Riing Quad Fans, Riing Trio Fans, Distro Case, Floe DX RGB AIO, and TOUGHRAM RGB with NeonMaker!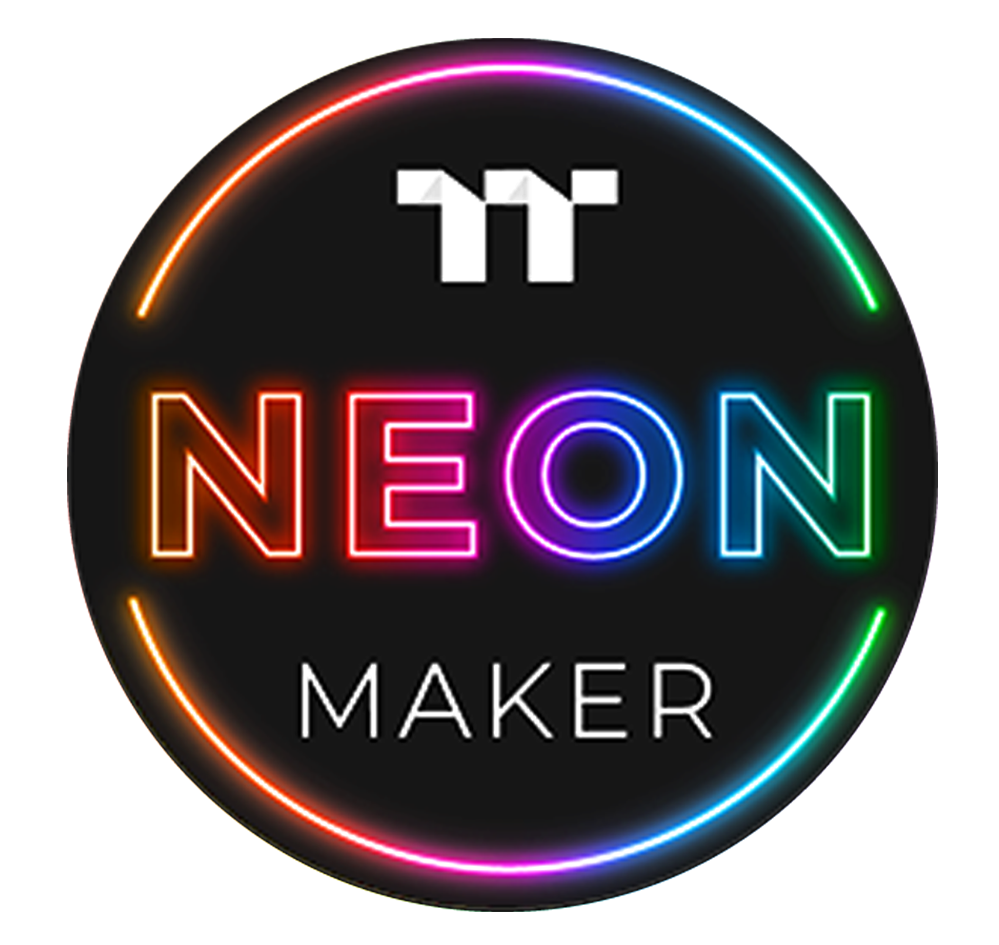 More Information
P/N
CL-F162-PL14SW-A
Fan Dimension
140 x 140 x 25 mm
Interface
USB 2.0 connectors (9 Pin)
System compatibility
Windows 10 /11
Fan Started Voltage
9.0 V
Fan Rated Voltage
12 V & 5V
Rated Current
12 V - 0.31 A , 5 V – 0.72 A (one fan)
Power Input
12 V – 3.72 W , 5 V – 3.6 W (one fan)
Fan Speed
500 ~ 2000 R.P.M
Max. Air Pressure
Standard Fan Blade : 3.17 mm-H2O (one fan)
Reverse Fan Blade : 2.73 mm-H2O (one fan)

Max Air Flow
Standard Fan Blade : 81.6 CFM (one fan)
Reverse Fan Blade 2 : 79.3 CFM (one fan)
Noise
Standard Fan Blade : 34.5 dB-A (one fan)
Reverse Fan Blade : 38.8 dB-A (one fan)
Bearing Type
Hydraulic Bearing
Life Expectation
40,000 hrs,25℃
Accéssoires Inclus
Fan Frames x 3
Standard Fan Blade x 3 (Pre-installed)
Reverse Fan Blade x 3
Controller x 1
User Manual
File Name
La description
Size
Version
Release Date