Thermaltake Urban S71 full-tower windowed chassis
Urban S71 windowed mainstream full-tower, categorized in Thermaltake latest chassis collection – Urban Series. The entire series has a simple and elegant aesthetic, design for users who looks for everything but a flamboyantly appearance.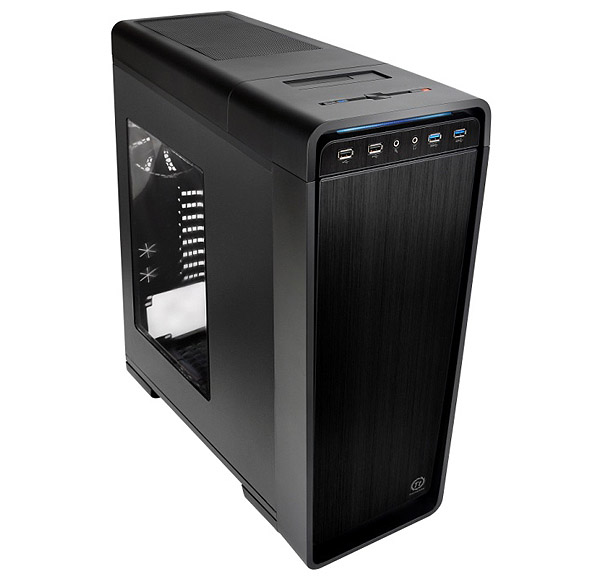 Exquisite Design
Built with brushed aluminum finish front door panel to mask the extrusive drive devices, not only unify the appearance, but also provide a simple yet sophisticate aesthetic.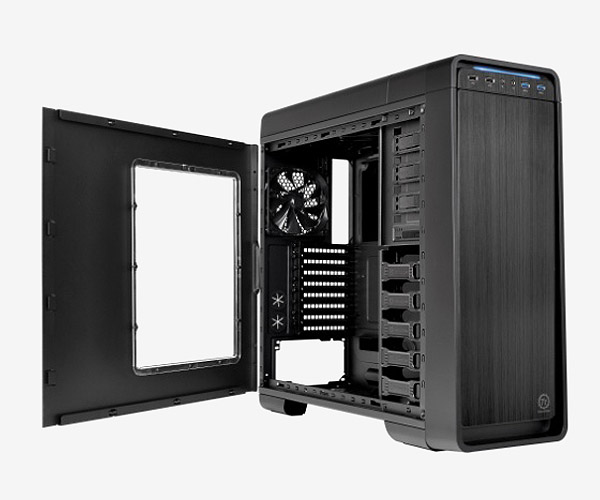 Handy I/O ports
The front-top panel has implemented two of latest data transfer SuperSpeed USB 3.0 ports along with two USB 2.0 ports, a HD microphone and headset jacks, to grand direct access when needed.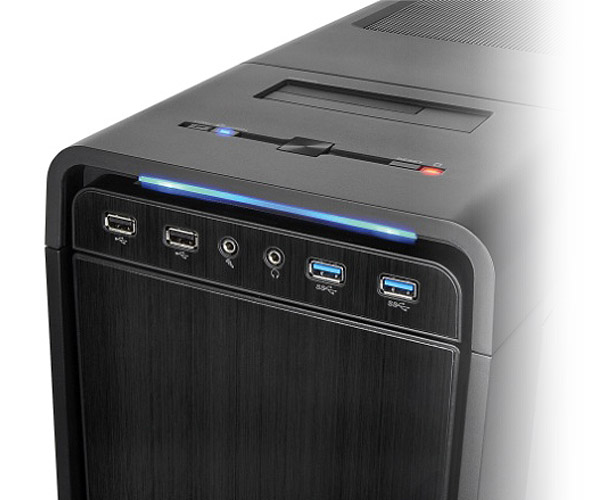 Easy Hot Swap
Top-mounted 2.5" or 3.5"HDD Docking Station enables blazing fast file transfer and effortless hot-swap drive replacement design for easy setup or removal of HDD.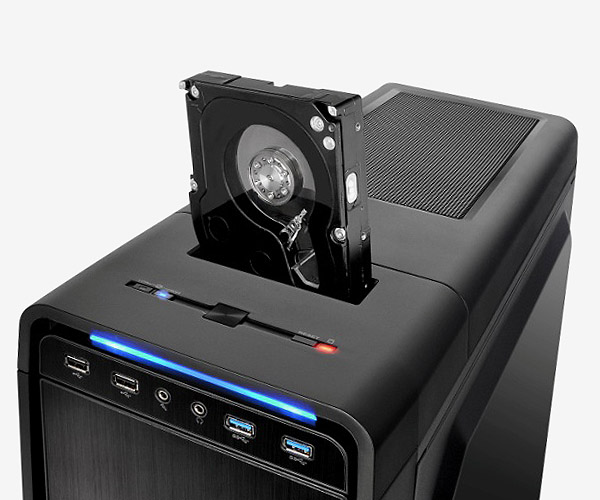 Innovative tool-less design
The latest tool-less innovation with 5.25" & 3.5" tool-free drive bay design minimized the hassles of installing ODD and HDD devices.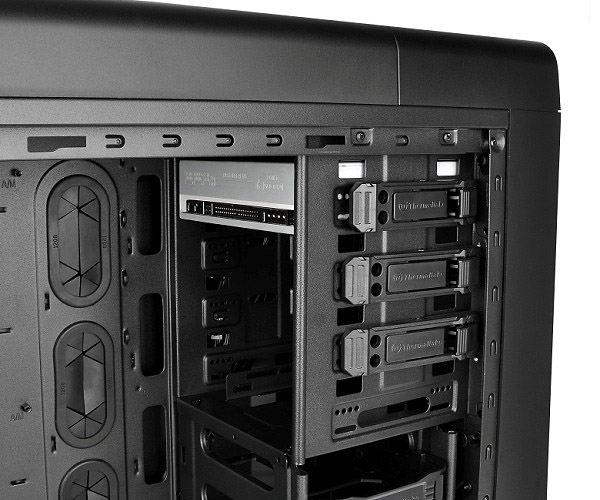 Advanced Ventilation
Preinstalled two of 200mm speed control fans at the front and top plus a rear 120mm turbo fan optimize system ventilation in Urban S71. In order to keep the interior dust free, all intake ventilation holes come with dust protection including removable dust filters at the top, front and bottom of the chassis.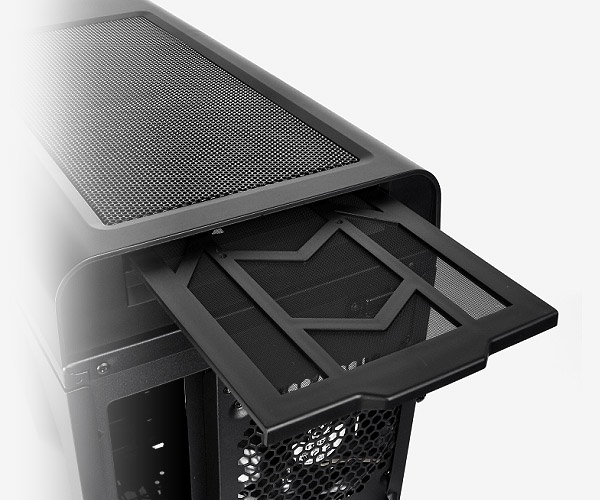 Stress-free Cable Management
Wide cable routing gap for easy cable management and hiding cables behind motherboard tray, to ensure smoothness for build and tinker (upgrade), reduce wiring tangled, as well as better airflow and dust management.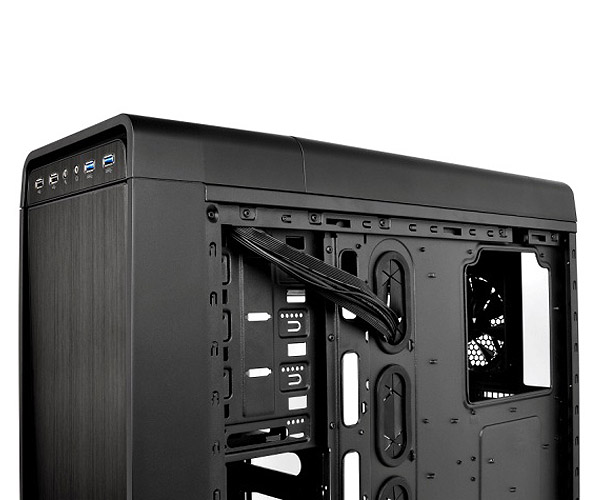 High-end Complete System on the go
Enables user to build up a complete high-end solution with ease with 240mm radiator liquid cooling system and extra long graphic card supported to protect user's hardware and increase CPU's overclocking potential, mostly importantly delivers outstanding cooling efficiency in the entire case.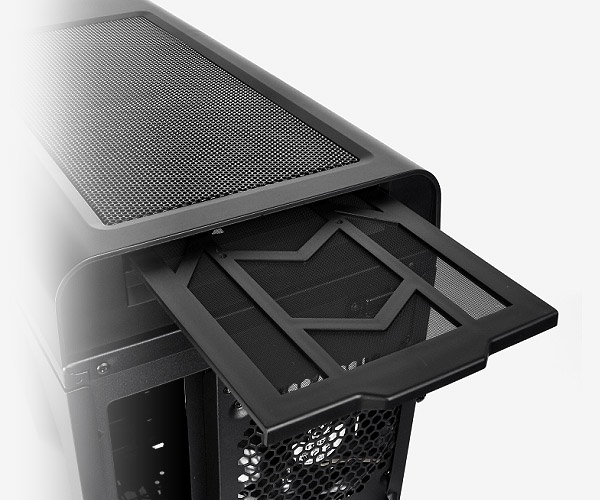 More Information
P/N
VP500M1W2N
Séries
Autres
Model
VP500M1W2N

TYPE DE BOITIER
Full Tower

DIMENSIONS (H x L x P)
534 x 213 x 584 mm
(21.0 x 8.4 x 23.0 inch)

POIDS NET
10.5Kg / 23.2 lb

PANNEAU LATÉRAL
Transparent Window

COULEUR
Exterior & Interior : Black

MATÉRIEL
SECC

SYSTÈME DE REFROIDISSEMENT
Front (intake) :
200 x 200 x 30 mm fan (600~800rpm,13~15dBA)
Rear (exhaust) :
120 x 120 x 25 mm Turbo fan (1000rpm,16dBA)
Top (exhaust) :
200 x 200 x 30 mm fan (600~800rpm, 13~15dBA)
Bottom (intake) : (Optional)
120 x 120 x 25 mm fan or 140 x 140 x 25 mm fan

BAIES DE LECTEUR
- Accessible : 3 x 5.25'', 1 x 3.5''
- Hidden : 5 x 3.5'' or 2.5''
- Docking : 1 x 3.5" or 1 x 2.5"

FENTES D'EXTENSION
8

CARTES MÈRES
9.6" x 9.6" (Micro ATX), 12" x 9.6" (ATX), 12" x 13" (Extend ATX)

LCS Upgradable
Supports 1/2"、3/8"、1/4" water tube


PORT E/S
USB 3.0 x 2, USB 2.0 x 2, HD Audio x 1

Bloc Alimentation
Standard PS2 PSU (Optional)

SUPPORT RADIATEUR
Top: 1 x 120mm or 2 x 120mm
Rear: 1 x 120mm

Other
CPU cooler height limitation: 160mm
VGA length limitation: 344mm